"Time is the most indefinable yet paradoxical of things; the past is gone, the future is not come, and the present becomes the past even while we attempt to define it, and, like the flash of lightning, at once exists and expires." – Charles Colton
In Toki wo Kakeru Shoujo, or TokiKake, you follow Makoto, a high school girl who struggles to understand that time is the one thief that we cannot get justice against. One day, after a series of unfortunate events, she realizes that she has the ability to (literally) leap through time. Wanting to fix every little thing that bothered her, she uses her ability to her heart's content until she realizes that she might be doing more harm than good and that a butterfly that flaps its wings in Brazil causes a hurricane in Texas.
While I've complained time and again on how many anime start off on a sour and unpromising note, I'm happy to say that TokiKake is not one of them. The movie grabs your attention as soon as the opening credits roll (which, by the way, is presented in a mesmerizing manner) and it stays just as gripping for the entire 90 minutes it runs. If you were to ask me to isolate a moment where I felt the anime slackened in its pace, I would have nowhere to point my finger at. The plot is kept fresh with events that spring up from nowhere and take you completely off guard.
Makoto, the protagonist, is an ordinary high school tomboy, except that she's a bit of a delinquent and hangs around with two senior boys all the time. Full of zest and zeal, she gives even hardcore Haruhi Suzumiya fans a run for their money. Makoto does not want to make history or even make her own life perfect – she just wants tomorrow to be better than today. Now, being the narrator of a movie, Makoto carries the whole story on her shoulders and this puts an enormous amount of pressure on the seiyu. But Riisa Naka manages to pull it off with ease and plays her role to perfection.
The animation was perfect. The simplistic character designs enhance the authenticity of the anime. Backgrounds are drawn neatly, with nothing extravagant. Overall, a neat job with art that is perfect for this kind of movie.
The soundtrack too, is superb. The melancholy and drama in music add to the ambience.
Which brings me to the feel of the show. And this is the glue that holds all the other elements together. The movie successfully captures the school atmosphere. While time travel is a concept often associated with prophecies, mad scientists and other dramatic events that control the fate of the world, TokiKake, once again, takes a unique and natural stance by limiting the time travelling to a teenage girl's mindset. It is able to tell you a tale of Slice of Life, without diving too deep into the Supernatural aspect. And by doing so, your experience is enhanced tenfold as the viewer is able to connect on an emotional level with a normal high school student.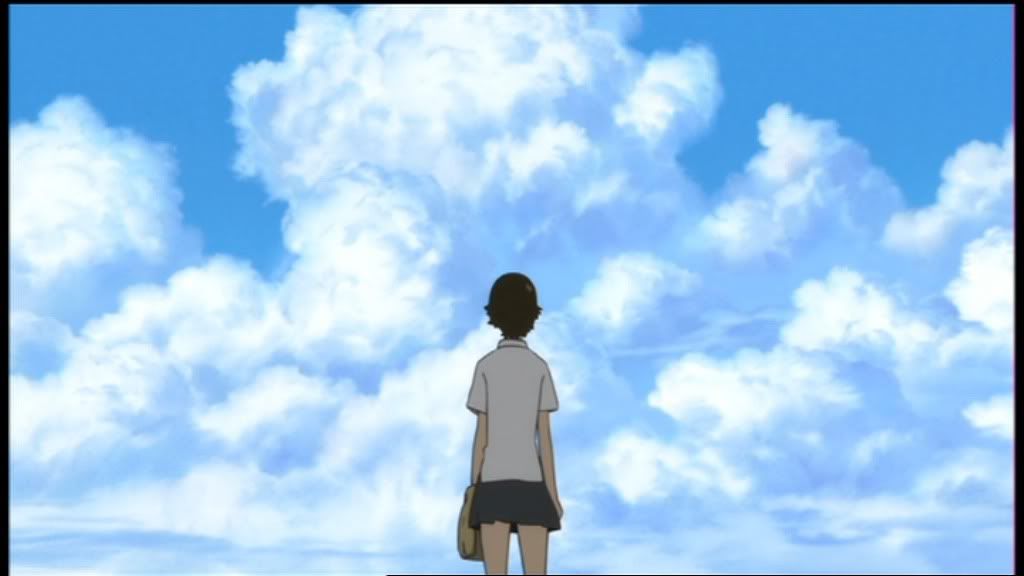 Overall, this show is high school anime at its best. It looks and feels very natural and takes a complex concept such as time travel and portrays it in a simple, but effective manner.
[ THE WRAP-UP ]
Toki wo Kakeru Shoujo is a heartwarming tale about a high school student with the ability to travel through time. Instead of creating an adrenaline pumping thriller, it uses the concept of time travel to weave a story of love, jealousy, redemption and most importantly, salvation and thus making it action packed in its own right. While the characters are nothing completely out of the box, it is their normalcy that gives movie an air of authenticity. The animation is simple and the soundtrack is a wonderful aural experience. While keeping your eyes glued to the screen for 90 minutes, it also manages to teach you that it is impossible to plan the future through the past. This is not only one of the best anime, but one of the best movies out there. It is truly "timeless".
Rating:
9/10